The Upload Platform
The Upload Platform is cloud-based software that allows you to deliver a self-service radio station
Whether you want to create a single station, a network, or provide some listener-driven programming for part of your schedule, the Upload Platform lets listeners upload their own programmes and buy the slots on your station.
The Upload Platform connects to professional playout systems, including RCS Zetta, payment services like Stripe and the output can be streamed, provided to broadcast platforms and connects with distributors like Radioplayer.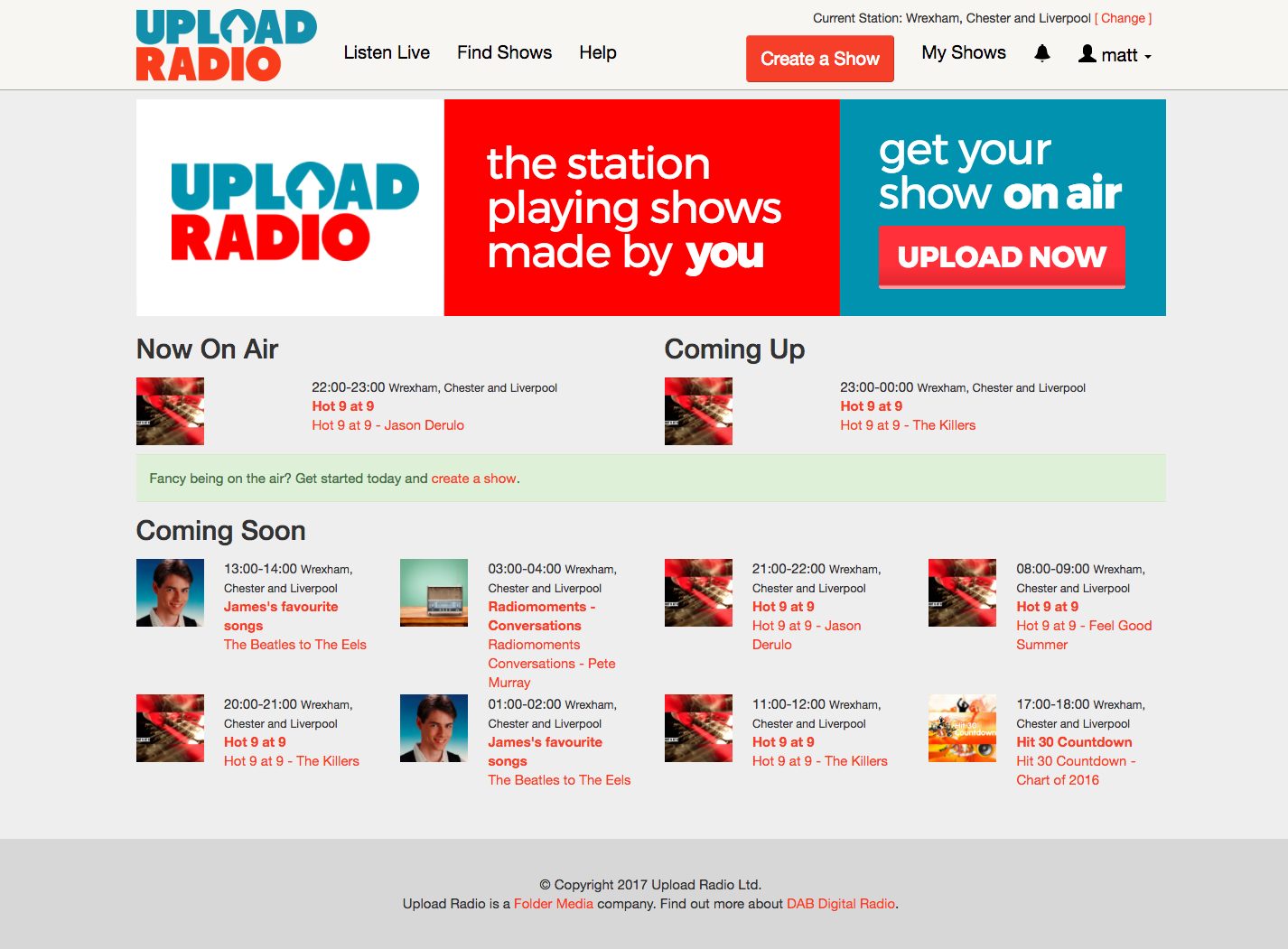 Show Profiles
Online home pages for all shows and users to build communities around programmes.
Listen Again
Catch-up material hosted on station website and delivered to aggregators like TuneIn and Radioplayer
Playout
Integrations with existing playout systems including RCS Zetta.
Moderation
Full moderation platform to review material before broadcast
Payments
Upload uses Stripe to take payments from customers buying shows
Cloud-based software
No software to install, Upload runs entirely in the Cloud